Safe Locksmith in Truckee, N. Lake Tahoe, Incline Village, West Shore, Donner Summit, and Surrounding Areas
Keeping Your Property Secure
Fires and other disasters can destroy important documents like birth certificates, wills and passports. They can also destroy other hard-to-replace items like family photos. A strong fire-resistant safe can help protect these important documents and memories from being lost.
You can keep other valuable items secure and protected against theft with a good safe as well.
We want to help you keep your treasures secure which is why we offer a trusted selection of safes and safe locks so that you can choose the best safe for your needs and protect your possessions. And we will deliver and install your safe to ensure it functions properly.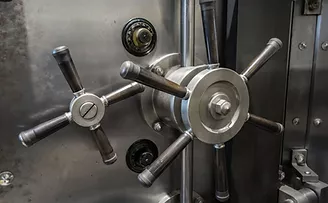 We know that finding that your safe won't close properly when you go to replace an item it can cause anxiety. And when you find you can't open your safe to get something you need, your heart may drop with panic and frustration.
You can feel calm knowing that Lightning Lock & Key's friendly locksmiths can be there quick to open and repair your safe if needed. Our locksmiths are able to repair both standard handles and electronic locks so that you can use and rely on your safe again.
Have you gone to put something in your safe only to realize that you've forgotten your combination? Don't worry. Our locksmiths are available to change your safe combination so that you don't have to worry about that lost or forgotten combination. With a new combination, you can access your important documents and possessions and be sure that they are secure again.
For years, Lightning Lock & Key has been installing and repairing safes for the Truckee and Lake Tahoe community. We have the tools and the knowledge you need to have peace of mind in regards to your safe.
Contact us today to request a service or to get more information about our safes, safe locks and safe repair services.